Summer School
We normally host a summer school in August, where you can learn more about offshore technologies. Stay updated on this page for information about this year's summer school.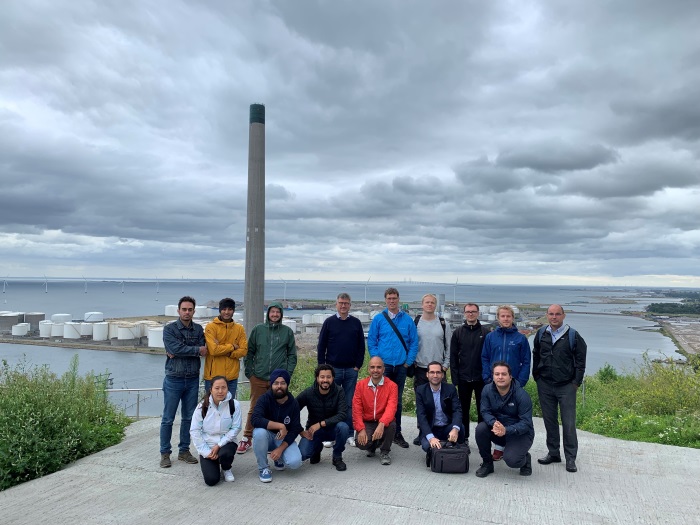 The third Summer School took place on 16-27 August 2021. It was divided into two weeks:
Week 1 (16-20 August) - CO2 storage in subsurface

Week 2 (23-27 August) - Produced water management
The goal of the school was to provide the participants with a deep understanding on selected topics in CO2 storage and Produced Water Management and their associated challenges and opportunities.
Confirmed Instructors
Prof. Martin Blunt (Imperial College London)
Prof. Yves Guglielmi (Lawrence Berkeley National Laboratory)
Dr. Vural Sander Suicmez (QRI)
Frode Nebell (TOTALEnergies)
Prof. Florian Doster (Heriot Watt University)
Dr. Peter van den Bogert (Arcus GeoConsult)
Dr. Tine B. Larsen (GEUS)
Dr.-Ing. Wolfram Kleinitz (COnProChem)
Prof. Gisle Øye (The Ugelstad Laboratory, NTNU)
Dr. Lars Skjolding (DTU Environment)
Associate Prof. Philip Loldrup Fosbøl (DTU)
Prof. Simon Ivar Andersen (DTU)
Dr. Tim Tambach (Shell)
Program and Topics Covered
Week 1
Carbon Capture Storage Risk Assessment

International context

Workflow (system overview, risk management, etc.)

Case studies

Site selection & characterisation

Storage capacity assessment

Injectivity assessment

Containment (top-seal, fault and well leakage; lateral migration)

Measurement, Monitoring & Verification
Play based exploration workflow for CO2 storage
Field-scale Fault Reactivation Experiments by Fluid Injection
Introduction to CCUS
Phase Behaviour

Concept of Miscibility

Challenges of Simulation

CCUS in Fractured Systems

Practical Experience
Pore-scale processes and implications for secure CO2 storage
Reactive transport
CO2 capture technology
Role of subsurface engineers in Northern light project
Northern light project and the CO2 value chain
Summary of the DETECT project
Field trip
Week 2
Basics and sciences
Introduction to produced water treatment.

Oil in water

Regulatory practices, OSPAR

Monitoring Oil in water – different approaches, calibrations etc.

Water management from reservoir to produced water.

Water-oil separation and impact on water to be treated.

Production strategies and the effects on water management

Impact of reservoir fluid chemistry and production chemicals

Basic and necessary surface chemistry to understand PW

The oil-water interface

Droplet behavior

Separation and flotation

Research into PW treatment
Field Cases
Produced water reinjection

Scale formation, Bacteria and more

Water sources

Water treatment

Injection strategies and simulations
Produced water treatment units
Focus on sediments and suspended solids

Treatment units designs and residence times.

Effects of inflow and outflow designs on treatment
How to define water quality, The Water quality ratio (WRQ) and field application
Production, treatment and injection cycles. Regulatory demands, Practices and historical perspectives.

Improved water quality vs. regular stimulation jobs

Models of deposition in wells

On site testing and control

Theory, Modelling and prediction of injector lifetime

Hydroguard and bag filter tests – and how to calculated WRQ from these

WQR relations to Total suspended solids (TSS) and Oil-in-water (OiW)

Evaluation from membrane filters vs core plugs

Pluging models by Hermans & Bredee

Fracture injection vs matrix injection

Injection data evaluation

Produced water management
Ecotoxicology of PW and discharge waters
I

ntroduction to ecotoxicology

Methods to measure toxicity

EC50, PNEC and other key parameters

The environmental impact factor EIF

Examples of field data