Operations and Maintenance Technology
We are working to reduce the operating costs of the offshore production facilities. With new technology, we help streamline production operations while minimizing the environmental footprint.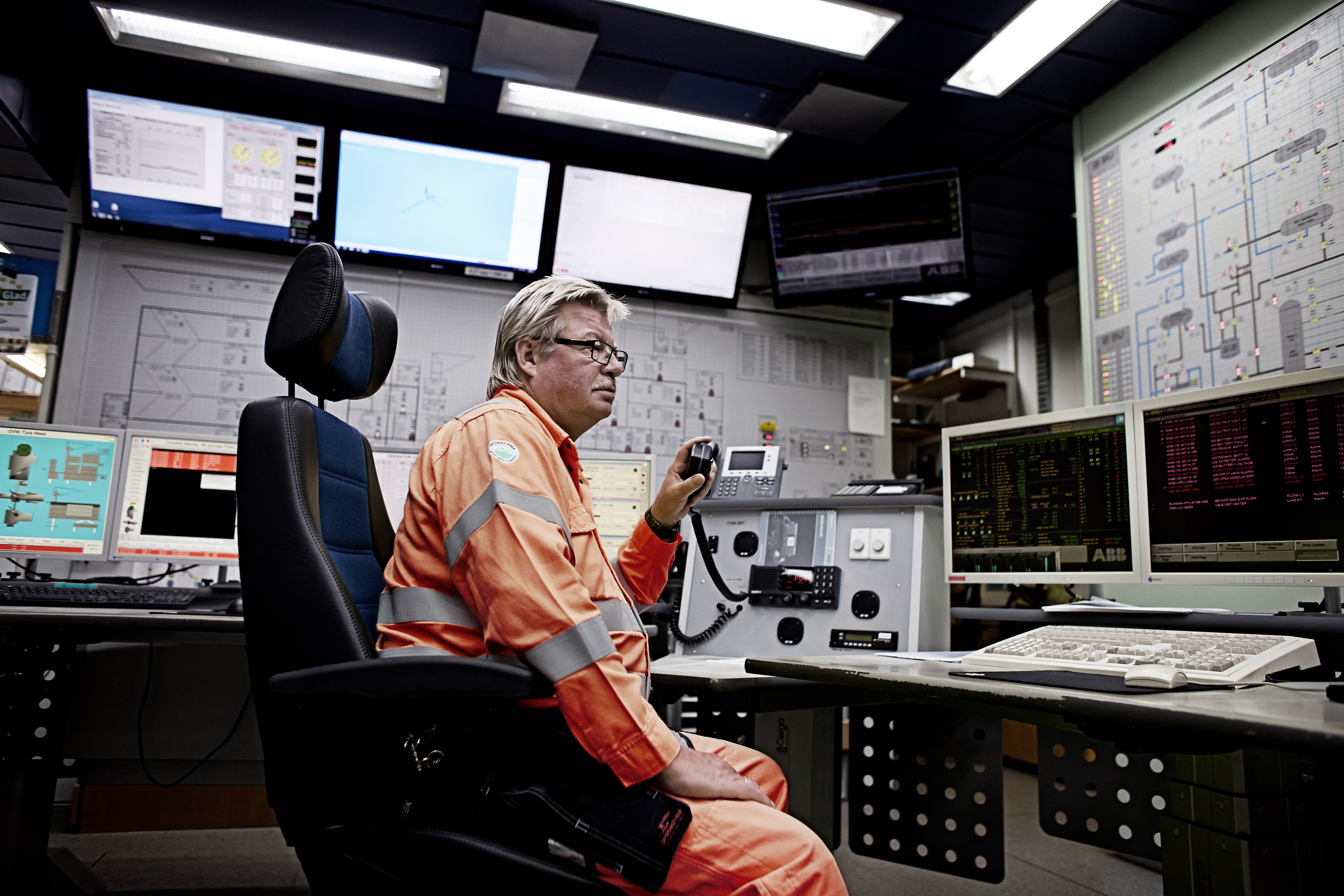 We work in three tracks: modular architecture focused on maintenance activities, support to control room operators using Multilevel Flow Modelling, and technologies enabling improved monitoring and control of injection water and produced water.
Modular architecture
The work on modular architecture aims at creating a more accurate overview of the continuous maintenance efforts and propose enhanced frameworks and methods for planning maintenance activities. By breaking down the various maintenance activities in a structured way, we create the opportunity to replicate what works and develop new frameworks on how to make maintenance efforts more efficient.

Through a number of pilot projects, we have developed a structured data model for maintenance data. The model provides a detailed overview of where the maintenance resources are used and whether they are used at their best.
Multilevel Flow Modelling
Using Multilevel Flow Modeling, which is an AI technology, we are working on developing and testing the AlarmTracker system designed to increase the uptime of water injection systems. The solution is designed to predict unwanted events and alert operators on the platform before the events cause a production shut-down. Already, pilot tests are being run on a commercial prototype, so in other words, the system is already ripe for value creation.

AlarmTracker is just one of the applications that lies in Multilevel Flow Modeling, and our work with the system therefore opens up a wide range of efficiency opportunities in future production.

Efficiency is not only an advantage for the industry, but also the environment. Fewer adverse events mean fewer start-ups and stops in production, thereby lowering the risk of both human and procedural errors. Thus, the development of MFM will in the longer term lead to a more sustainable oil production.

Read more about Multilevel Flow Modelling on the project's website

Monitoring and Control
In this project, we are working to optimize the processes related to water treatment in oil production. By developing new technology to measure and control the quality of the water injected and the water produced, we achieve both an operational reduction of cost and a reduced environmental risk of emissions.

We have developed a number of advanced monitoring and control algorithms that are being tested on a large-scale pilot plant. In other words, we are conducting a series of extended feasibility studies to prove the potential of our technology.
Collaboration
In our work with operating and maintenance technology, we create value across a complex network of industrial partners and international research institutions. Common to the program's projects is that they take place in close cooperation with Total, who acts as operator in DUC. In addition, the AAU-E produced water treatment laboratory is a central focal point of many of the program's activities.

Because of this network, there is a very short path from theory to testing and application. We can quickly perform in-house testing, that would often take years to complete.
Collaboration partners