Radical Innovation Sprint
We have a dedicated team working on radical innovation, with a mission to keep pushing the traditional thinking and ways of working in research. The Radical Innovation Sprint (RIS) is the team's recurring initiative, which focuses on all wild ideas applicable to DTU Offshore's scope areas: Late life production, abandonment, carbon storage, and energy transition in the Danish North Sea.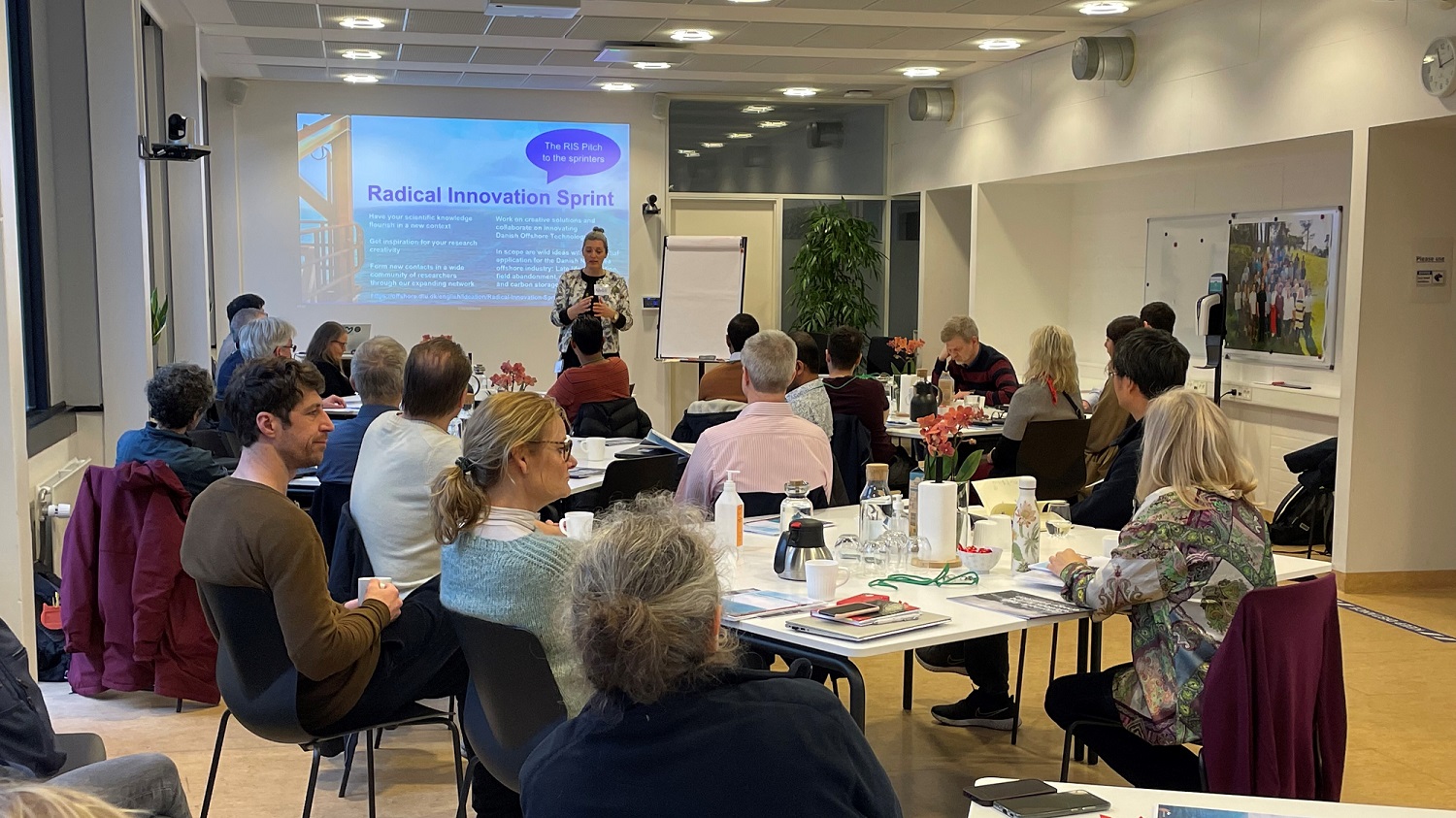 Radical Innovation Sprint 2022
The Radical Innovation Sprint 2022 ended with a close-out day on 12 January 2023, celebrating the 10 game-changing projects.
The topics of the projects spanned from zero-emission energy production to novel methods of removing contaminants from water and reduction of greenhouse gasses to new concepts for infrastructure. If you are interested in learning more about the projects from this edition of the Radical Innovation Sprint, a new article compilation from 2022 is now available.
Article compilations from Radical Innovation Sprint
It is possible to order a physical copy of the Radical Innovation reports and article compilations by sending us an email to offshore-RIS@dtu.dk or come visit us an pick one up.
The following RIS article compilations are available (Table of contents on email request):
Radical Innovation Sprint 2017

Radical Innovation Sprint 2018

Radical Innovation Sprint 2019

Radical Innovation: Produced Water Edition 19/20

Radical Innovation Sprint 2020

Radical Innovation Sprint 2021

Radical Innovation Sprint 2022
Scope of RIS
Work on creative solutions and collaborate on innovating Danish Offshore Technology. In scope are wild ideas with a potential application for the Danish North Sea offshore industry: Late life production, field abandonment, energy efficiency and carbon storage.
You may be new or familiar with these research topics. We encourage everyone to combine their expertise with our knowledge to generate ideas. Just get in touch with the team - find contact details below.