Danish Offshore Technology Conference 2022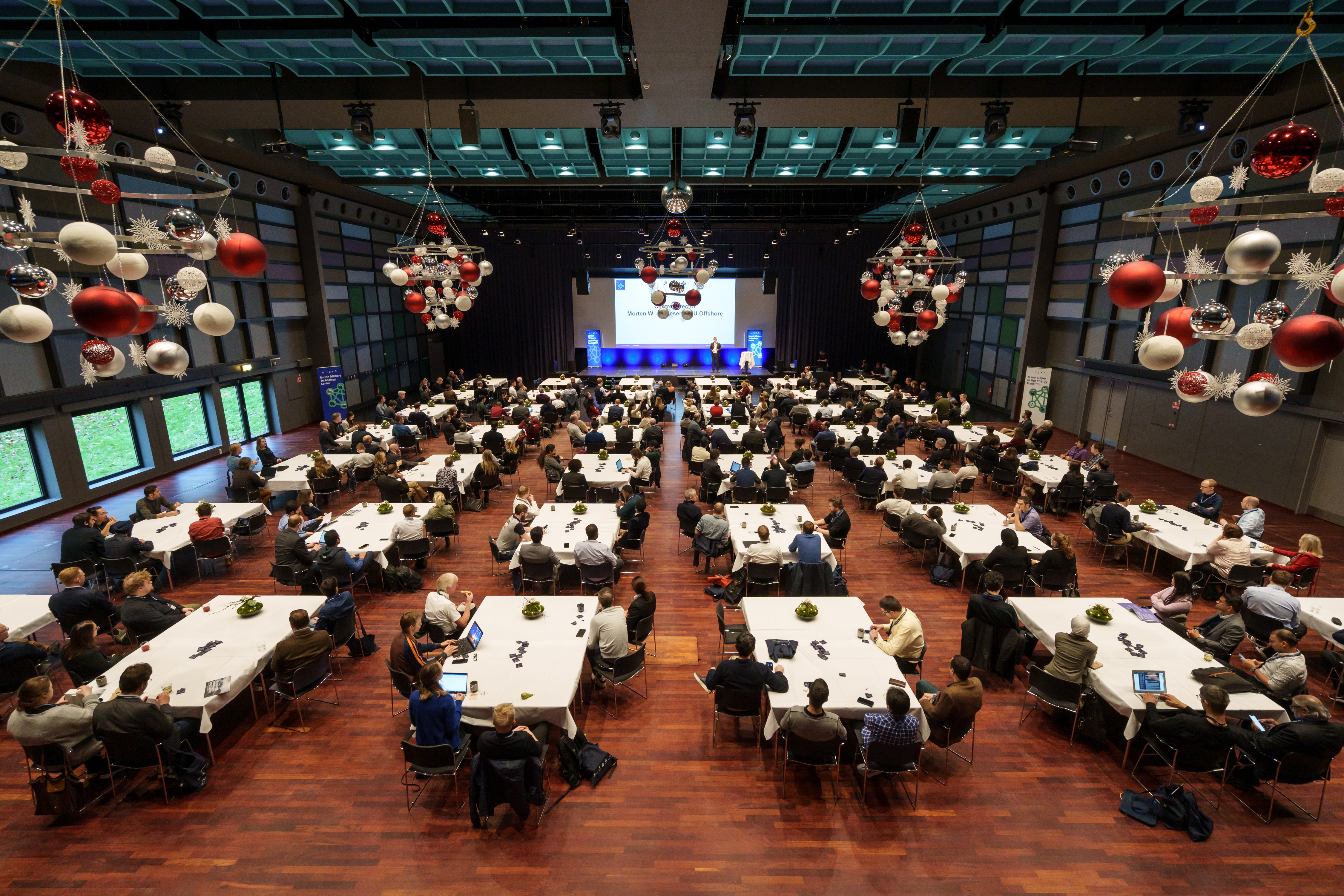 R&D for the Offshore Energy Transition
Mere end 270 deltagere fra akademia og industrien deltog i årets Danish Offshore Technology Conference 2022.

Konferencen bød på to dage med spændende præsentationer og innovative posters med fokus på CCS og CO2-lagring, offshore strukturel integritet, håndtering af produceret vand, grønne kemikalier, samt effektiv nedlukning af olie- og gasfelter.
Præsentationer fra keynote-talerne
Herunder kan du downloade præsentationer fra keynote-talerne på konferencen.
Tekniske præsentationer fra breakout-sessionerne
Green Chemicals
Offshore Structures
Cost effective CO2 storage in Denmark
Abandonment Research for reduced Environmental Impact
Chalk - deep dive
Water Toxicity Management
Abstracts fra Poster-sessionen
Poster-sessionen bød på 70 posters. Her kan du dykke ned i alle poster abstracts. Disse er inddelt i forskningsprogrammer.
Poster nr. 26 'Industrialization of Maintenance by Means of Intelligent Automation' løb med årets Award for Best Poster.
Næste år
Konferencen vender tilbage igen i 2023 og afholdes den 14. og 15. november 2023. Sæt allerede nu kryds i kalenderen!