Subsurface Expertise
Deep knowledge about the subsurface is essential in succeeding with the energy transition.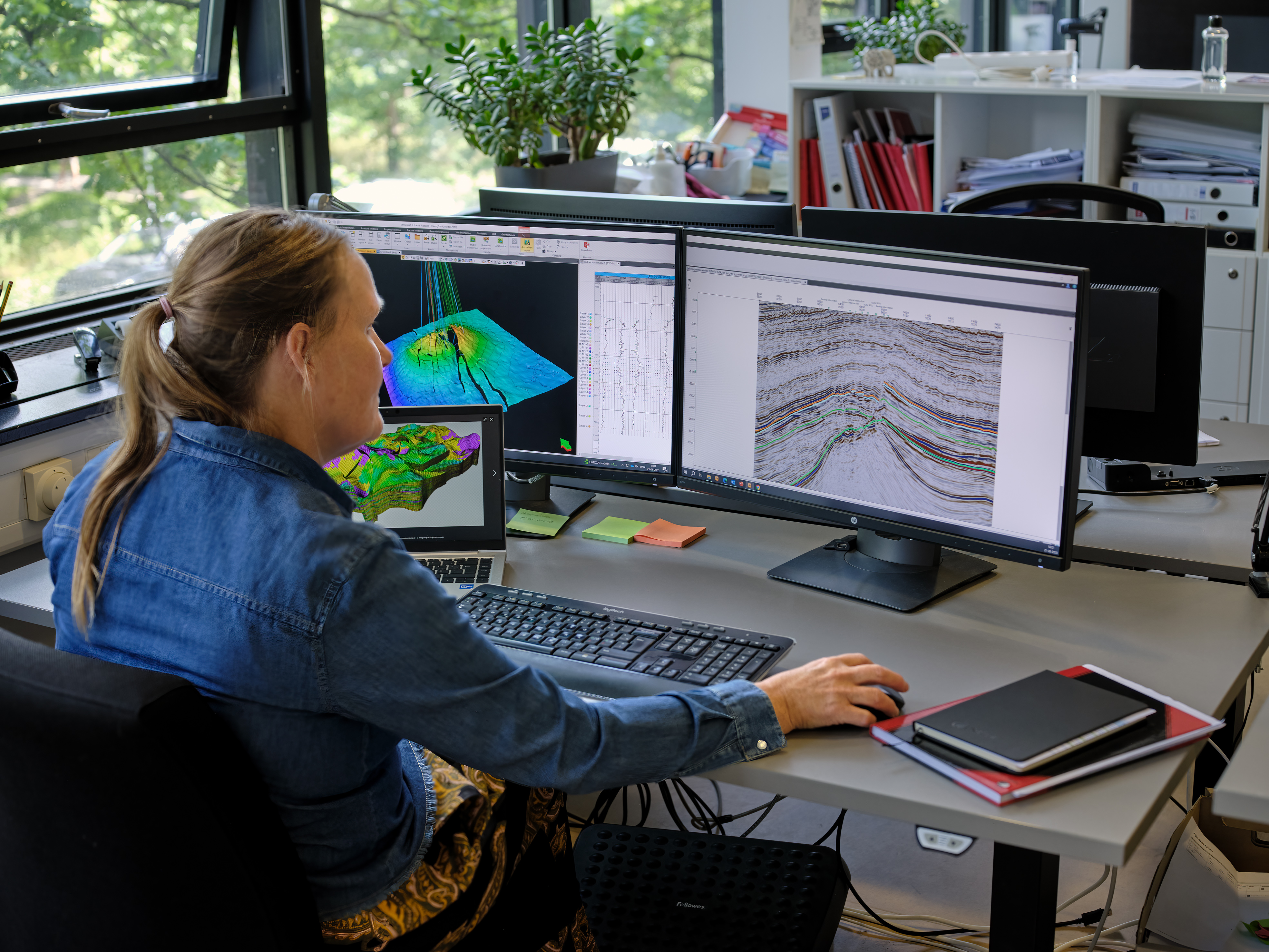 The global energy system is transitioning from fossil fuels to a more sustainable mix of energy sources. The knowledge base about subsurface, which was acquired from oil and gas activities, now forms a useful source, as this know-how can be redeployed in projects such as CO2 storage and geothermal energy. It may also be used to recover conventional sources while reducing its environmental footprint.
DTU Offshore employs professionals with many years of industry experience, acquired prior to joining the research centre. This has played a significant role in our ability to ensure customer alignment and to implement research results in the industry. Examples of these include projects to improve recovery from the Upper and Lower Cretaceous reservoirs in the Danish offshore sector.
The centre will continue its efforts to stay at the forefront of technological innovation in subsurface knowledge and is expanding its expertise to include other forms of subsurface utilization, such as CO2 storage and geothermal energy, as part of a broader energy transition strategy. CO2 storage in existing depleted oil and gas fields, as well as in sandstone aquifers, are part of our knowledge base.
Our team can provide support on various aspects related to geology, geophysics, geomodelling, and dynamic reservoir simulation.
The combination of subsurface expertise and research capabilities under the same roof has led to a unique collaboration model that stimulates application-oriented research while lowering the threshold to industry implementation.
For instance, results of experiments carried out on reservoir rock samples have been used in prototype simulation models built in-house that were either used directly by the clients or that have generated results used by the clients.
DTU Offshore's subsurface expertise is being deployed to address multiple technological challenges:
Geological and dynamic modelling of the subsurface

Novel approaches to model rock compaction, reservoir souring, and the impact of injecting modified seawater on recovery

Risk and uncertainty assessment

Overburden assessment

Monitoring techniques
Our knowledge and capabilities may also be used to provide feedback on the development of regulations and standards related to offshore operations, emphasizing environmentally responsible practices and technology adoption and enhance efforts to engage with and inform the public about the offshore industry's efforts to balance energy security, sustainability, and environmental protection.
DTU Offshore also seeks to forge deeper international collaborations and partnerships to further enhance knowledge sharing, with a focus on education and application by the offshore industry.